It has already been two months since the lockdown was in place. Earlier this month, Prime Minister Scott Morrison finally announced a "Three-Step" procedure to reopen Australia after the COVID-19, which is good news to all of us. Based on the data from Treasurer Josh Frydenberg, Australian has been losing more than $4 billion each week due to the lockdown, of which the largest portion has been attributed to the affected small and medium-sized business (SME). As the lockdown has been gradually lifted, how would SME self-adjust their business and catch up with the changing market in order to bring their business back to normal or even beyond?
Get government subsidies and grants
First of all, the biggest issue that SME is facing at the moment is cashflow caused by the declined revenue. As cashflow is considered as the lifeline for any business, the shortage of cashflow may directly lead the business to insolvency. For now, the fastest and most efficient way to deal with the cashflow shortage is to apply for and get the government subsidies and grants. We have mentioned those subsidies and grants in our previous articles The second and third Stimulus Plan – Which one suits you? and How small and medium business benefit from the Stimulus Package? , such as JobKeeper Payment, Cash Flow Boost to employers and Apprentices and Trainees Wage Subsidy etc. These are the most effective approaches you can take currently to maximise your cashflow. For more federal and state stimulus measures, please click on our Internal Manual (https://pittmartin.us7.list-manage.com/track/click?u=7ef7c505bc2b5ac5d9125b1f2&id=8a6e991bbb&e=199892a471)。
Also, the Government Guaranteed Unsecured Finance for up to $250k provided by the bank is another feasible way to supplement the SME's mid or long term cashflow.
In addition, all the tax liabilities incurred after 12 March, such as income tax, GST, FBT etc, can be deferred to 14 September. Companies that make good use of this relief can help with cashflow shortfalls without violating regulation to delay their tax lodgement.
2. Prepare for return to workplace
If you have already applied for the JobKeeper Payment, you should not worry too much about finding new employees which is the government initiative. Employees can return to work at any time to resume as usual. If you lose your employee for any reason such as you are not eligible for JobKeeper Payment, it is the time for you to consider recruiting or getting in touch with right candidate for the recovery.
After returning to work, business should actively respond to the preventive anti-epidemic measures, such as making employee and customer safety manual or post, keeping 1.5 meters social distance, maintaining 4 square metres of space per person and preparing hand sanitiser etc.
If your business was temporarily closed and you have been working from home since the lockdown, it is the time for you to get in touch with your suppliers and building manager of your workplace to ensure the goods, utilities supplies and office are operating as normal.
3. Have an effective communication with other parties
As a result of market changes caused by the outbreak, the personnel and department in the organisation may also need to be changed. For example, some departments may need more people while others may have to cut. Managers have to have an effective communication with affected employees to make sure personnel change is undertaken in a considerate and proper way.
For most of SME, rent is one of the biggest expenditures in their daily business. The Federal government as well as State government have issued the relevant law and code to ensure landlords to share a portion of the business loss. Therefore, affected business should reach out to their landlord in order to get some rental relief if they have not yet. If you decide to update or enter into a new lease with the landlord, you should take an advantage of the current market to get a better price and terms.
Given everyone is suffering from cashflow shortfall at the moment or in the near future, business should accelerate any necessary debt collection procedures to avoid further capital loss because of the potential future bad debt.
Businesses also have to review the contract with existing suppliers and customers and actively communicate with them to ensure the terms in the contract are updated in a timely manner to reflect the changed market.
4. Change your business plan and look for new opportunities
The current business plan and financial budget may no longer be applicable to the SME. An adjustable and flexible business plan and financial budget are the only guarantee for future recovery and success. Similarly, business who can adjust themselves in the changing market may have more opportunities. For example, lockdown increases the online demand and delivery. In the meantime, online meeting is becoming more acceptable during this period. Therefore, in future, some retail and hospitality business may consider expanding their take-away and IT-related business might intend to engage in online App Development or Video calls.
There is no doubt that there will be a long-term impact brought by this coronavirus pandemic. Business should take their long-term strategies into consideration when they make new business plan to ensure the new plan is more suitable for the changing market and prepare for the worst on the other hand.
Since the outbreak, we can deeply feel that clients, at any other time, never like now need our assistance and advice. At Pitt Martin, we strive to understand your business and put our feet in your shoes so we can be committed to delivering the best service we can to help you out during this tough time. Let us work together and bring your business and life back to normal as soon as possible! Call us on 02 92213345 or email connect@pittmartingroup.com.au.
Disclaimer: This article is not providing a formal advice and may not suit to all scenarios. Please make an appointment with us to discuss.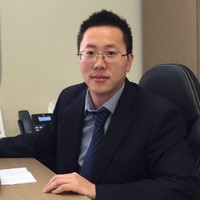 Experienced Partner with a demonstrated history of working in the accounting industry. Skilled in Tax, Accounting, Business Advisory and SMSF. Strong entrepreneurship professional with qualification Master of Professional Accounting, CPA Public Practice, Registered Tax Agent, NSW Law Society External Examiner and Limited AFS License. Specialised in SME, tax planning and international tax, he helped client save ample money and create wealth.