Along with the closing of financial year 2017, here comes the tax return time again. During the years, we have seen many clients made mistake with their tax return and led to either ATO penalty or hundreds and thousands dollars losing in tax payment which shouldn't have happened if it had prepared by a qualified tax agent.
For most income tax returns, tax deduction is the critical part to reduce your tax liability. When completing your income tax return, you would probably have some expenses that are tax deductible. Australian Taxation office (ATO) sets three basic principles for a work-related deduction:
You must have spent the money yourself and weren't reimbursed
It must be directly related to earning your income
You must have a record to prove it
Under these principles, what are some common categories of tax deductions that you can claim? Today, we will give you some examples to have better understand of those tax deductions.
Cost of travelling directly between two separate workplaces, or cost of travelling from your normal workplace to an alternative workplace while still on duty, and back to your normal workplace or directly home.
E.g. Alex works as a nurse in a child care centre on a full-time basis in Botany. After this job, he travels to Woolworth near his home to do the evening part time shift. Alex can claim tax deductions for travel expenses between the child care centre and Woolworth in her income tax return because they are two separate workplaces.
Notice: you can't claim tax deduction for normal trips between home and work – this is considered private travel.
Car expenses for using your own car in performing your employment duties (including a car you lease or hire). Generally, car expenses can be deducted either through logbook method or cents per kilometer method.
E.g. Colin works as a business analyst in a commercial bank in Sydney CBD. During his normal working hours, he was asked by his manager to pick up some documents from another branch in Parramatta. Colin decided to drive his car to complete this job. After collecting the documents, Colin drove back to his workplace in Sydney CBD. Colin can claim tax deductions for car expenses for trip between the CBD branch and Parramatta branch in his income tax return because he used his own car in the course of performing his job as an employee.
Accommodation costs (and meal and incidental expenses, if applicable) if you need to do work away from home for a short period of time. However, there are different way to deal with this kind of tax deductible expenses. Please see details in following examples.
E.g.1. Jane works with a company in Brisbane, but is required to attend training at the company's head office in Sydney one week every month. Jane stays at a hotel close to the head office in Sydney for the weeks she is required to be in Sydney for training. Jane receives a travel allowance from her employer to cover the costs of accommodation, meals and incidental expenses for the periods she is required to stay in Sydney. The travel allowance is not shown on her payment summary. Jane spends her travel allowance on accommodation, meals and incidental expenses when in Sydney for work. Jane chooses not to declare her travel allowance on her income tax return and does not claim her expenses. At the end of financial year when Jane needs to lodge her income tax return, she can choose not to declare her travel allowance as income and does not claim her expenses, or to declare her travel allowance as income and claim her expenses.
E.g.2. John works for a company in Melbourne, but is required to attend the Adelaide branch for one working week each fortnight. John purchases a two-bedroom apartment in Adelaide to stay in when he is there for work. During the time he is not there for work, the apartment is vacant. John receives a travel allowance from his employer to cover the costs of accommodation, meals and incidental expenses for the periods he is required to stay in Adelaide. The travel allowance is shown on his payment summary. The costs of financing, holding and maintaining the apartment in Adelaide for the year are not disproportionate to the cost of John obtaining suitable short-term commercial accommodation for the periods he is required to stay in Adelaide. John does not use the Adelaide apartment for private or domestic use during the year. John must include the travel allowance as income in his tax return because it is shown on his payment summary. John can claim a deduction for the costs of financing, holding and maintaining the Adelaide apartment for the year.
The cost of buying and cleaning occupation-specific clothing, protective clothing and unique, distinctive uniforms.
E.g. Mark works as a tally clerk in a supermarket. He has two sets of uniform that have the supermarket's logo permanently attached and the uniforms are not available to the public. Mark can claim tax deductions for the cost of purchasing and cleaning the uniforms in his income tax return.
Gifts or donations to organisations that have the status of deductible gift recipients.
E.g. Terrence works as an interior designer. He makes $50 monthly donations to an environmental organization endorsed by ATO. Terrence doesn't receive any material benefit or advantage from the environmental organization he makes donations to. Terrence can claim a tax deduction for his donations to this environmental organization. However, if he received an equivalent valued gift in return for the donation, that donation will not be deductible.
Home expenses including a computer, phone or other electronic devices you are required to use for work purposes, as well as a deduction for running costs. Deduction on occupancy cost need to be careful, such as mortgage interests, strata rate, building depreciation, etc. The may trigger capital gain tax.
E.g. Denis works as a car dealer in Rockdale. He is required by his manager to organize an office contact number to keep touch with clients. Denis bought a new cell phone to set up the office contact number in JB Hi-Fi. During his business trips, he needs to make regular phone calls to his manager and clients. Denis can claim tax deductions for the cost of purchasing a new cellphone and making phone calls.
Expenses incurred in earning interest, dividend or other investment income.
E.g. Eunice works as a financial adviser. She has a cash management account for investment purposes. She also has an investment property using borrowed money. Eunice can claim tax deductions for account-keeping fees and interest charged on money borrowed.
Self-education expenses if your study is work-related or if you receive a taxable bonded scholarship. The first $250 is not deductible though.
E.g. Healey works as an assistant accountant. She decides to take a CPA course to obtain the CPA qualification. The CPA course has a sufficient connection to her current employment and maintains or improves the specific skills or knowledge she requires in her current employment, or result in, or is likely to result in, an increase in her income from her current employment. Healey can claim a tax deduction for the CPA course expenses.
If you buy tools, equipment or other assets to help earn your income. Assets under $300 can be deducted in full in the purchased financial year otherwise it has to be depreciated over a period.
E.g. Jefferey works as a graphic designer for a real estate company. During the first month of his employment, Jefferey bought an Adobe Creative license to use graphic design software which would continue to a monthly payment of $40. Jefferey didn't receive an allowance for this monthly payment. Jefferey also uses this graphic design software for private purposes. Jefferey needs to apportion the amount of tax deductions he claims.
Other expenses that contribute to earning your income.
E.g. You can claim a tax deduction for accountancy fee if you let a registered tax agent to prepare and lodge your tax return and activity statements.
The above tax deductions can be applied differently from case by case. The examples are hypothetical examples and don't represent any advice from us. Before you apply the examples to yourself, please speak to a registered tax agent.
Pitt Martin is registered tax agent and CPA practice. We specialised in individual tax return, business and all other tax returns. If you are not sure about whether you have eligible tax deductions in your tax return, please speak to one of our tax accountants.
Pitt Martin Accountants & Tax Advisers is located at Martin Place in Sydney CBD. We can be reached on +61 2 92213345 or connect@pittmartingroup.com.au.
Disclaimer: This article is not providing a formal advice and may not suit to all scenarios. Please make an appointment with us to discuss.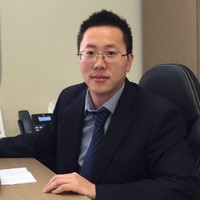 Experienced Partner with a demonstrated history of working in the accounting industry. Skilled in Tax, Accounting, Business Advisory and SMSF. Strong entrepreneurship professional with qualification Master of Professional Accounting, CPA Public Practice, Registered Tax Agent, NSW Law Society External Examiner and Limited AFS License. Specialised in SME, tax planning and international tax, he helped client save ample money and create wealth.