The process could be time consuming and expensive for individual trustee. If one of the individual trustee discontinued performs as trustee for the trust such as died or retired, the legal title has to be changed every time when this happens. State government authorities may charge a fee for title changes as a result of changes in membership. On top of this cost, most financial services charge fees for amending the titles of the assets within the SMSF.
However, the changes of director of a corporate trustee is cheaper and less hassles since the change doesn't affect the legal ownership of the corporate trustee itself. What the corporate trustee can do is appointing another director or leave it as sole director and inform the ASIC and ATO about the changes.
Clarity of Assets
As a member of the fund, individual trustee is exposed to the risk of intermingling their assets with the fund assets; whilst due to the characteristics of independent legal entity of company, the legal ownership of the fund assets is under company which is total separated to each director's (members) personal assets.
Liability
All trustees are liable to members for any losses incurred as a result of a breach of trust. Individual trustees are personally liable whereas corporate trustees are liable to the extent of the assets of the company (usually $2) unless the directors can be made personally liable (which they generally will be).
Cost
Individual trustee is cheap to establish and running until the change happens to trustees. Corporate trustee requests a company to set up first therefore establishing and running fees will be more expenses. Currently, company registration with ASIC is $469 and $47 annual fee for acting solely as super fund trustee.
In Pitt Martin, we specialized to help clients set up SMSF and manage the super fund tax affairs. Call us today on 02 9221 3345 or email to connect@pittmartingroup.com.au.
Disclaimer: This article is not providing a formal advice and may not suit to all scenarios. Please make an appointment with us to discuss.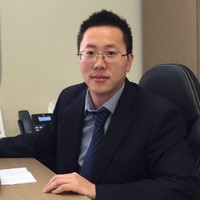 Experienced Partner with a demonstrated history of working in the accounting industry. Skilled in Tax, Accounting, Business Advisory and SMSF. Strong entrepreneurship professional with qualification Master of Professional Accounting, CPA Public Practice, Registered Tax Agent, NSW Law Society External Examiner and Limited AFS License. Specialised in SME, tax planning and international tax, he helped client save ample money and create wealth.