The NSW Government has announced a $1bn support package for the NSW small businesses affected by the Omicron outbreak.

The NSW Treasurer Matt Kean, acknowledging the difficulties that NSW small business are facing due to the recent Omicron outbreak, has announced a small businesses support package over January and February 2022.
The NSW Treasurer said about the support package,
"household balance sheets are strong at the moment, when we get out of this wave, we expect a snap back and the economy will bounce back better on the other side of this."
Small Business Support Package
Eligible businesses and not-for-profit organisations will receive 20% of weekly payroll as a lump sum for the month of February, with a minimum payment of $750 per week up to a maximum payment of $5,000 per week.
Eligible non-employing businesses will receive $500 per week (paid as a lump sum of $2,000).
Eligibility
To access the package, businesses or not-for-profit organisation must:
Have an aggregated annual turnover between $75,000 and $50 million (inclusive) for the year ended 30 June 2021 or the year ended 30 June 2020; and
Experienced a decline in turnover of 40% or more due to Public Health Orders or the impact of COVID-19 during the month of January 2022 compared to January 2021 or January 2020; and
Experienced a decline in turnover of 40% or more from 1 to 14 February 2022 compared to the same fortnight in either 2021 or 2020 (you must use the same comparison year utilised in the decline in turnover test for January); and
Maintain their employee headcount as of 30 January 2022.
The support package is for the month of February 2022 only. Applications for support are expected to be opened mid-February.
Fees and charges rebate increased and expanded to RAT tests
The NSW government has increased small business fees and charges rebate from $2,000 to $3,000. In the meantime, eligible employing small businesses will be able to use the rebate against the cost of rapid antigen tests (RATs) (up to 50%) which is purchased by the business to protect staff and clients. The rebate for RAT tests won't be available until "March" and is unlikely to cover RAT tests purchased prior to the funding coming online to prevent additional pressures on the RAT test supply chain.
The rebate is not a cash payment; rather it will be a digital credit that businesses can draw down on to offset the cost of eligible NSW and local government fees and charges.
The small business fees and charges rebates can also be used to pay other fees and charges like:
food authority licences
liquor licences
tradesperson licences
event fees
outdoor seating fees
council rates
road user tolls for business use.
View a complete list of all eligible fees and charges.
For small and medium food and beverage businesses wanting to create or expand their outdoor dining area, there is an existing $5,000 small business Alfresco Restart rebate available there. Applications for this rebate are open until the end of April 2022 or when the allocation is finished.
Eligibility
The fees and charges rebate is available to sole traders, small business, and not-for profits that have:
Total Australian wages below the NSW Government 2020-21 payroll tax threshold ($1.2 million)
An Australian Business Number (ABN) registered in NSW and/or have business premises physically located and operating in NSW.
Businesses already registered will receive an automatic top up of $1,000 and newly registering businesses will receive a rebate of $3,000. Each ABN can only has one rebate.
Commercial landlord relief extended
The protections under the Retail and Other Commercial Leases (COVID-19) Regulation 2021 for eligible and affected tenants will be extended for another two months, until 13 March 2022. This regulation protects the tenant from certain actions by landlords (such as lock out or eviction) unless the landlord has first renegotiated rent with eligible tenants and attempted mediation.
Grants of up to $3000 per month (GST inclusive) are available for eligible landlords who have provided rental waivers to affected tenants.
Rent waived must comprise at least half of any rental reduction provided. The remaining portion may be a rental deferral. The grant does not apply to rent deferrals.
Grants will be paid as a lump sum amount for the rent waived.
NSW Performing Arts Package extended
The existing NSW Performing Arts COVID Support Package has been extended from 14 February 2022 to 30 April 2022.
Eligibility
To be eligible for funding, you must be one of the following:
An eligible venue (list published by Create NSW)
A producer of an eligible performance scheduled to perform at one of the eligible venues
A promoter of an eligible performance scheduled to perform at one of the eligible venues.
See CreateNSW for more details.
Should you please have any question in regards to above, please feel free to contact our friendly team in Pitt Martin Tax at 0292213345 our info@pittmartingroup.com.au.
The material and contents provided in this publication are informative in nature only. It is not intended to be advice and you should not act specifically on the basis of this information alone. If expert assistance is required, professional advice should be obtained.
Updated 31 January 2022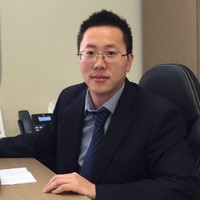 Experienced Tax Accountant and Business Advisor with a demonstrated history of working in the accounting industry. Skilled in Tax, Accounting, Business Advisory and SMSF. Strong entrepreneurship professional with qualification Master of Professional Accounting, CPA Public Practice, Registered Tax Agent, Registered ASIC Agent, NSW Law Society External Examiner, Trust Account Auditor and Diploma of Finanical Planning. Specialised in SME, tax planning and international tax, he helped client save ample money and create wealth.