Government has passed a legislation right before Christmas 2018 which will prevent a deduction from being claimed for salary and wages (and certain other payments) by a business that fails to meet its PAYG withholding obligations. This change will apply to payments made from 1 July 2019 onwards. The existing penalties for failing to comply with PAYG withholding obligations are already significant, this adds another financial incentive for businesses to ensure that they are compliant with PAYG withholding obligations.
 What is Pay As You Go (PAYG) withholding?
When you make payments to employees and some contractors, you need to withhold an amount and send it to the Australian Taxation Office (ATO) at regular intervals. This amount will be sitting as refundable credit amount to offset your actual tax when you lodge your tax return.
What the new legislation says?
If taxpayers do not meet their PAYG withholding tax obligations, from 1 July 2019 they will not be able to claim a tax deduction for payments:
 •             of salary, wages, commissions, bonuses or allowances to an employee;
•             of directors' fees;
•             to a religious practitioner;
•             under a labour hire arrangement; or
•             made for services where the supplier does not provide their ABN.
The main exception is where you realised there is a mistake and voluntarily corrected it. For example, if you made payments to a contractor but then later realised that they should have been paid as an employee and no PAYG was withheld. In these circumstances, a deduction may still be available if you voluntarily correct the problem but penalties may still apply for the failure to withhold the correct amount of tax.
Salary and contract fees are a big portion of tax deduction for almost every business. Losing such tax deduction, business can be ending to pay massive tax therefore business owner should make sure the PAYG withholding obligation is complied all the time.
Pitt Martin Accountants and Tax Advisers can look after your PAYG withholding obligation. If you have any query about the change of new legislation and your PAYG withholding obligation, please feel free to call us on +61292213345 or email connect@pittmartingroup.com.au.
Disclaimer: This article is not providing a formal advice and may not suit to all scenarios. Please make an appointment with us to discuss.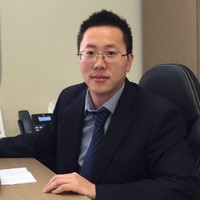 Experienced Partner with a demonstrated history of working in the accounting industry. Skilled in Tax, Accounting, Business Advisory and SMSF. Strong entrepreneurship professional with qualification Master of Professional Accounting, CPA Public Practice, Registered Tax Agent, NSW Law Society External Examiner and Limited AFS License. Specialised in SME, tax planning and international tax, he helped client save ample money and create wealth.