As the coronavirus outbreak grows, more people are forced to work from home. While working from home can come with its benefits like getting to sleep in longer, avoid the daily commute and work from bed in your pyjamas, it can also hurt your hip pocket if you're having to fork out for expenses your employer would normally cover, like increase utility bills, phone and home internet bills.
The good news is that most of these expenses can be claimed back at tax time. In order to make it easier for people to claim deductions for working from home, the Australian Taxation Office is introducing special arrangements which will allow people to claim 80 cents per hour for all their running expenses, rather than needing to calculate costs for specific running expenses.
Assistant Commissioner Karen Foat said that if you choose to use this shortcut method, all you need to do is keep a record of the hours you worked from home as evidence of your claim. "We needed something to help people through this time to make it easier to work out how much they can claim", Ms Foat said.
The change will apply from March 1 to June 30, after which the ATO will review the arrangement for the next financial year. If the Federal Government announces a prolonged lockdown extending into the next financial year the ATO is likely to extend the new claiming method.
The new arrangement does not forbid people from making a working-from-home claim under existing arrangements, where you calculate all or part of your running expenses. Neither does it prohibit multiple people living in the same house to claim this new rate. Furthermore, the requirement to have a dedicated work from home area has also been removed. However, the claims for working-from-home expenses prior to March 1, 2020 cannot be calculated using the shortcut method and must use the pre-existing working from home approach and requirements," Ms Foat added.
People still had the option to use the old claiming method which is known as the 52 cents per work hour method for claiming items such as heating, cooling, lighting, cleaning and the decline in value of office furniture. This old method also allowed taxpayers to calculate the work-related portion of phone and internet expenses, computer consumables, stationery and the decline in value of a computer, laptop or similar device. Nevertheless, taxpayers would still need to work out what private use and work use is on 'a reasonable basis"
ATO are expecting a lot of people to be working from home as the outbreak continues to grow; therefore believed that the new method would cut down on the need for reviews and audits, because it was simpler and reduce the chances of people making mistakes while claiming the deductions this year.
The ATO is also reminding people that the three golden rules for deductions still apply,
The taxpayers must have spent the money themselves and not have been reimbursed by the employers
The claim must be directly related to earning income, and
The record must be kept to substantiate the claim
Please note that children's education expenses, as well as tea, coffee and toilet paper which used to be supplied by employers in the office could not be claimed and neither do rent and mortgage (unless it is an investment property)
The ATO gives this example of how the arrangement might work:
Sophie is an employee who works as a copywriter and an editor. Sophie starts working from home on 10 March as a result of COVID-19 and had since using a lot of online video conferencing for her meeting.
Sophie has just bought a new computer, monitor, desk, chair and stationery. She also wants to claim some additional gas, electricity, phone and internet costs due to working from home.
Under the shortcut method, Sophie can now claim all her expenses under a rate of 80 cents per hour. All she needs is her timesheets to show a record of the number of hours worked from home.
Sophie can also decide to claim using existing working from home calculations which is known as the 52 cents per work hour method. Under that method, Sophie can claim the desk, chair, gas and electricity under the 52 cents per hour, but would need to work out the decline in value of the computer, monitor, and calculate the work-related portion of the computer, monitor, stationery, phone and internet.
Pitt Martin Accountants & Tax Advisers are Xero qualified and award-winning accountants and bookkeepers for small businesses which can be reached on 02 9221 3345 or connect@pittmartingroup.com.au.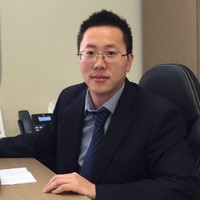 Experienced Partner with a demonstrated history of working in the accounting industry. Skilled in Tax, Accounting, Business Advisory and SMSF. Strong entrepreneurship professional with qualification Master of Professional Accounting, CPA Public Practice, Registered Tax Agent, NSW Law Society External Examiner and Limited AFS License. Specialised in SME, tax planning and international tax, he helped client save ample money and create wealth.