The COVID-19 situation is bigger than any of us have ever faced. Our clients, professionals, mum's and dad's don't understand how badly they need accountants and advisors' help. They are scared and don't know what to do, and most probably haven't really thought through what the consequences will be for them.
As a business owner, there's one key thing you need to focus on now which is keeping your business alive during these tough times. Downturn can be scary usually because there is no plan in place for your business and the world around you appear to be panicking. There is no reason to be panicking. In times of difficulty lies an opportunity. If your cash flow is under control then so is your business.
You need to take actionable appropriate steps to create a Continuity Plan, then in reality a downturn is just a stop gap to the next upturn, where your business will be cash flow fit and ready to take full advantage.
To maintain your cash, you may need to consider options that you haven't consider before. You need to work with your accountant to identify which key parts your business is eligible for Australian Government stimulus package and get the process started to obtain these cash flow bonuses. When you meet with your accountant, it's important to update your business cash flow plan over the coming months.
As an employer, you need to openly discuss reduced working hours with your employees to save cash (if this does save cash) and working from home arrangements. Employees will be scared. They will need to be assured, so they need to be given an understanding of the plan to keep the business alive.
Constant communication and a payment plan with the ATO could be an option especially if you need to delay making payments of GST and PAYG Withholding Tax. However it's vital that you keep lodging you Business Activity Statements (BAS) and Instalment Activity Statements (IAS) by their due dates. The Australian Taxation Office (ATO) is implementing a series of relief options to assist those impacted by the coronavirus. The relief will not be automatically applied. You can contact your accountant to contact the ATO to make any requests for assistance.
In addition, you can contact your Bank Manager as soon as possible and arrange for additional bank funding or lines of credit that can be approved now for use in an emergency. Making these arrangements early before things have gone bad is the key. Bank approvals may take up to one month or longer. Consider also using alternative funders to set up a short term line of credit now to pay for inventory and operating costs. You should consider doing this as a backup now to any other bank lending arrangements you may have.
If you have to self-quarantine or if you incapacitated in any way, you need to have an Enduring Power of Attorney (EPOA) in place so your business can continue to operate. Ensure your EPOA and Will are up to date now and ensure your family and your Accountant know where the original signed documents are.
Now is the time to contact your insurance agent to review your policy to understand precisely what you are and are not covered for in the event of an extended incident. Review your general insurance policies for any Business Interruption Insurance inclusions.
We need to stay calm and rely on reliable sources of information from State and Australian Government. In the meantime, below is the link directly to the Government Media release of the second Economic Stimulus Plan, https://www.pm.gov.au/media/supporting-australian-workers-and-business
If you have any questions or would like to seek assistance, please do not hesitate to contact Pitt Martin Accountants & Tax Advisers on 02 9221 3345 or connect@pittmartingroup.com.au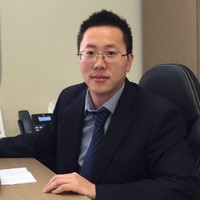 Experienced Partner with a demonstrated history of working in the accounting industry. Skilled in Tax, Accounting, Business Advisory and SMSF. Strong entrepreneurship professional with qualification Master of Professional Accounting, CPA Public Practice, Registered Tax Agent, NSW Law Society External Examiner and Limited AFS License. Specialised in SME, tax planning and international tax, he helped client save ample money and create wealth.